Welcome. I'm happy to see you here!
Please put yourself at ease. This is the place where you are invited to immerse yourself deeply with your feelings, emotions, impressions and listen to the whispers of your soul.
My name is Magdalena and I'm a painter, sensitive soul and gentle guide in the space of creativeness. Through my paintings and workshops I would like to take you on a journey within yourself, your memory, subconscious and imagination, because I strongly believe that Art is a bridge between human and his soul.
Libera Arte is the space where you can experience it.
My paintings are created to give you peace, relax and deeper connection with yourself. They also bring positive, supportive energy to your home and enrich the interior with unique character. I create them with intention, which I give in the description, so you can choose an artwork suited to you and your needs.
Here you can find my artworks and workshops offer. Please feel free to contact me if you are interested in any of them.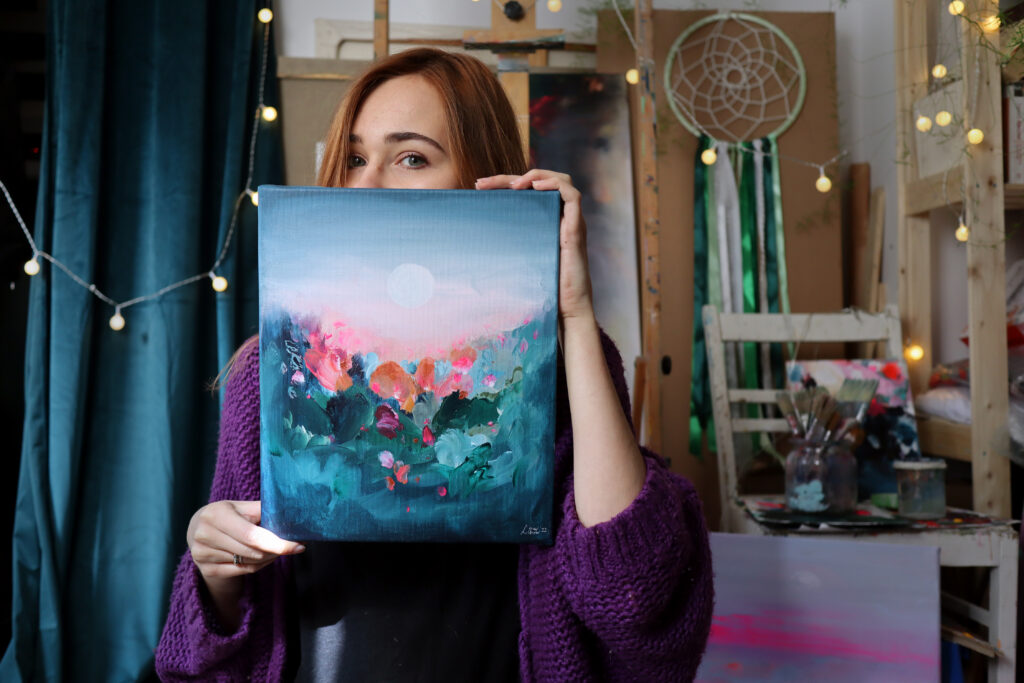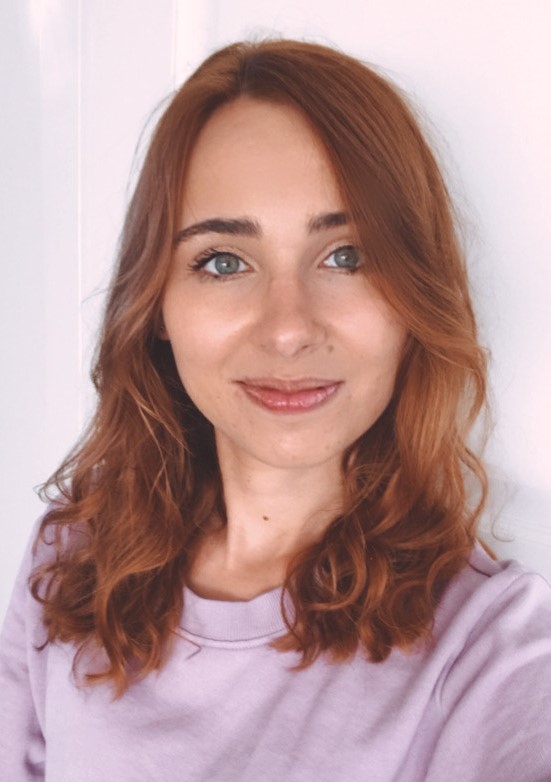 My name is Magdalena Libera (artistic nickname – Lena Libera) and I was born in 1996. I'm a professional artist holding a Master Degree in Painting & Drawing. I graduated from Poznań University of Arts in Poland.
In my home country I run my own art-business focused on creating paintings, handpainted customized clothes as well as organising art workshops. My works were presented at several individual and group exhibitions in Poland and abroad. I am Polish who has just started living in the Netherlands and I really would love to share my experience and passion with other people here.
I named my business after my surname -Libera Arte- and I feel that connection between the name and the direct meaning of this word in Latin is not accidental (lat. libera – free). I do perceive Art as the portal to freedom indeed. I believe Art and Creativeness are the qualities that give our life a blast of fresh energy and deeper connection with the Soul. It is a journey inside yourself with a lot of surprises and explorations. And sharing this is the essential part of my art mission.