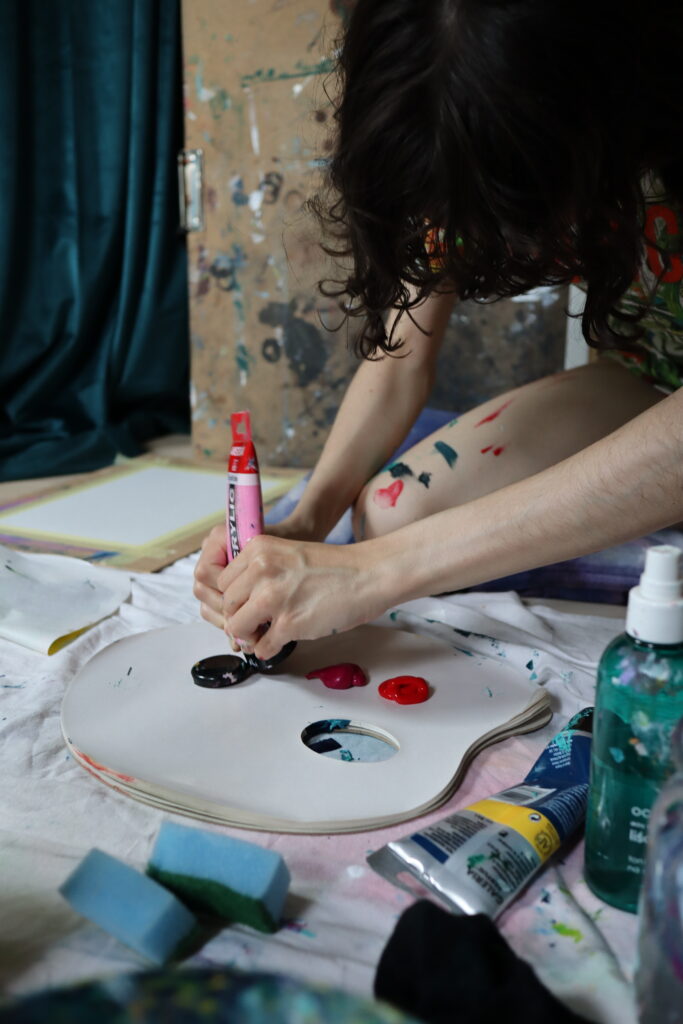 During intuitive painting workshops we sit in a circle to spark and ignite our creativeness.
It is a workshop dedicated to everyone, no experience or skills needed.
The workshop consits of several essential parts:
technical introduction
opening the circle
guided meditation
painting process
conversation
(sharing our impressions, feelings, interprations)
closing the circle
This workshop focuses on multi-level emotional work. It is a very transformative process, that ignites our feminine, creative energy.
During workshops you will awake your courage not only on the canvas but also in the other aspects of life.
You will experience that art makes us more independent and free.
Due to deeper connection with intuition you become more aware of what you really want and desire.
I do know that women circles have an enormous power to create new reality. In the current age, the Era of Women, it is really important.
Art is a beautiful portal to this, it heals and gives so much freedom.
Let's experience it together!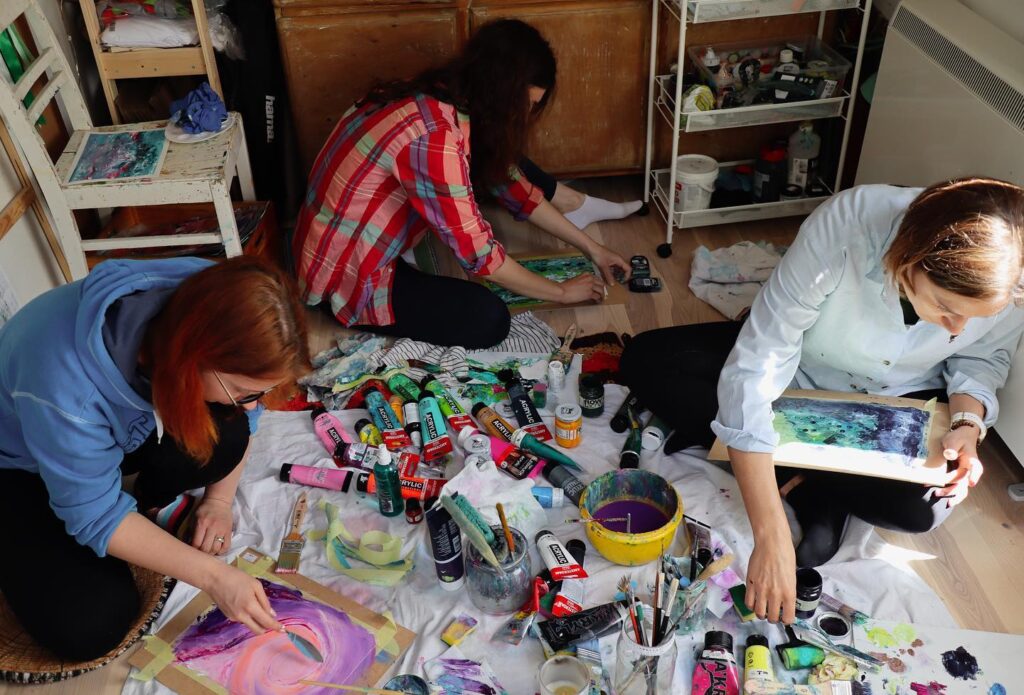 We can meet together during both stationary and online workshops. Both options are in the form of women's circle and they are organised at New Moon or Full Moon time. If you are interested in the online workshops – you can check it out here. 
Here you can find the dates of upcoming workshops:
If you would like me to organise the workshop for you or your team/organisation/students/friends/etc. please feel free to contact me through the contact form or directly by e-mail lena.libera.arte@gmail.com.
I will be happy to answer all your questions and requests!